2011 Komatsu Twister TFP3062
2011 Komatsu Twister TFP3062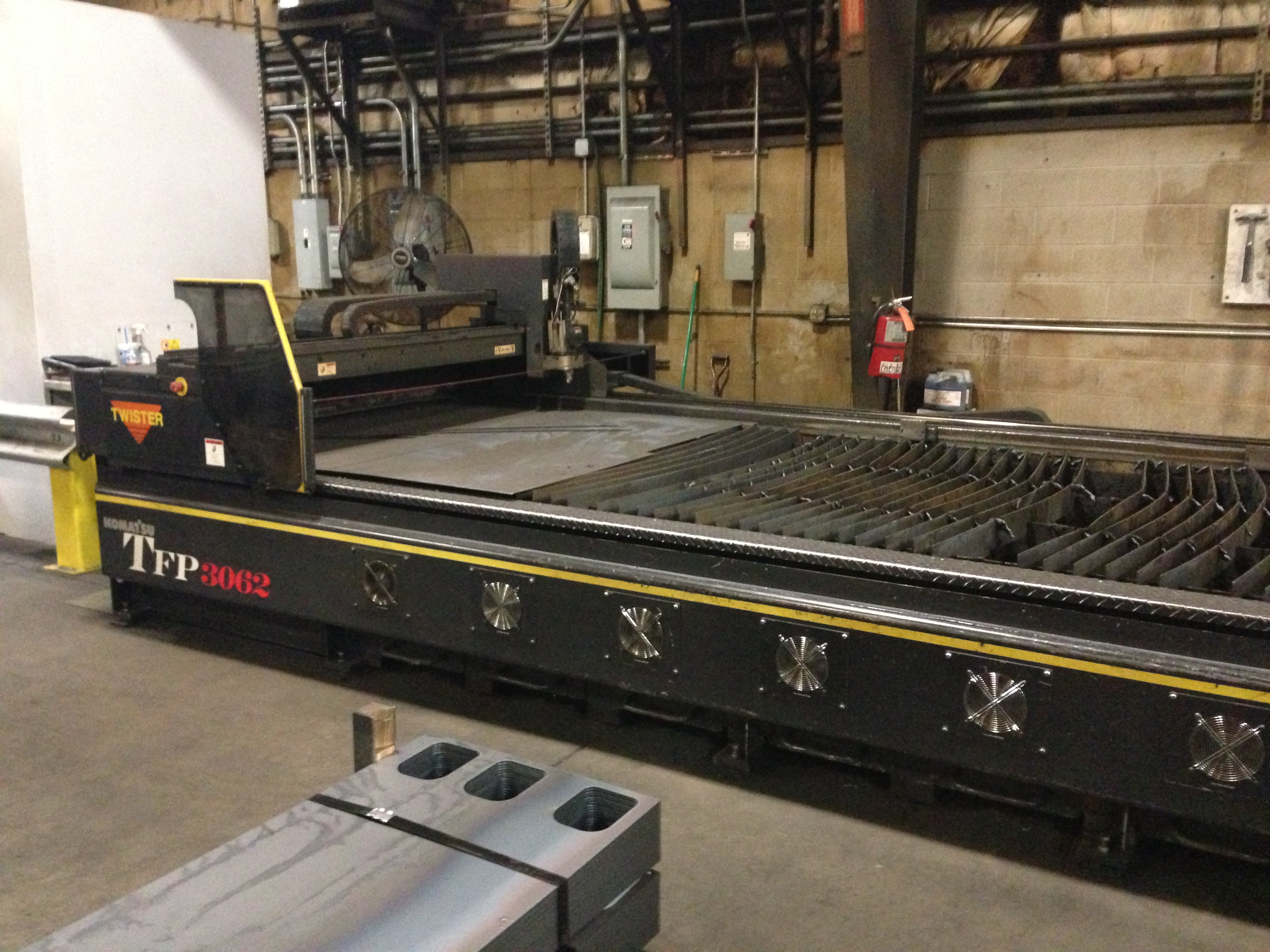 Description
The Twister TFP3062 features the new FANUC 0im CNC and a 6 ft. x 12 ft. cutting area with Komatsu's patented 30 kW (150 Amp) Fine Plasma torch.
Description
View Under Power In Northeast Ohio!
2011 Komatsu Twister TFP3062
The advent of Komatsu's patented twister fine plasma technology is changing the norm for cutting work.
Features
6 ft. x 12 ft. Cutting Range
1 Inch Material Thickness Capacity
Patented 150 Amp Komatsu Fine Plasma Torch
FANUC 0im CNC Control
USB Port
Integrated Dust Collector
Specifications
Plasma output power: 150 Amp
Max. material thickness: 1"
Max. pierce thickness: 1"
Cutting area dimension: 6' x 12'
Traverse speed: X-axis 1000 ipm / Y-axis 1500 ipm / Z-axis 390 ipm
Driving method (X, Y,) Rack&pinion with Linear guides
Driving method (Z) Ball-screw+Linear guide
Positioning accuracy: 0.004"
Positioning repeatability: 0.002"
CNC unit: FANUC-21MB