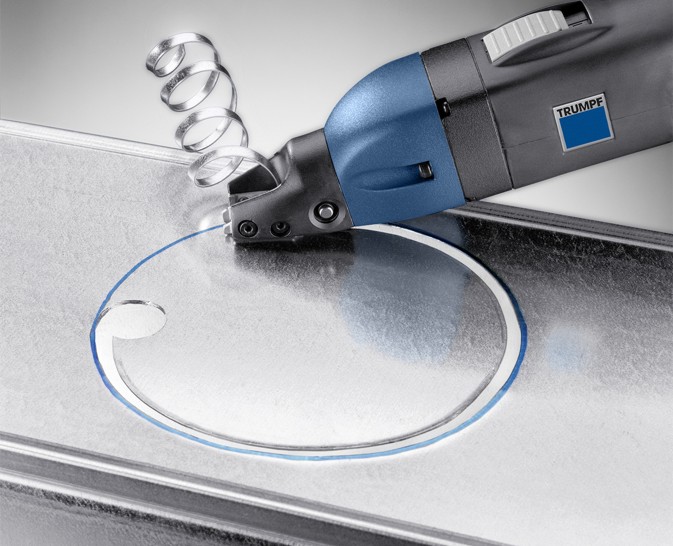 Description
As far back as 1934, TRUMPF began manufacturing power tools for workmen on building sites and in job shops. Today, the TRUMPF Group employes more than 8,000 people in 26 countries and is a world leading manufacturer of production technology equipment - but we have stayed true to our roots: We continue to produce innovative tools for cutting, joining and beveling sheet metal in many industries. All machines are "made in Switzerland".
Description
TRUMPF Portable Shears
TRUMPF portable shears are in use in a wide variety of industries, such as HVAC, contract metal fabrication, construction, aircraft manufacture.
With capacities to .187" thick, they feature both high speed and distortion free cutting, and it's especially simple to work with
them. The cutters are also easy to replace – you can even turn them
to double their service life.