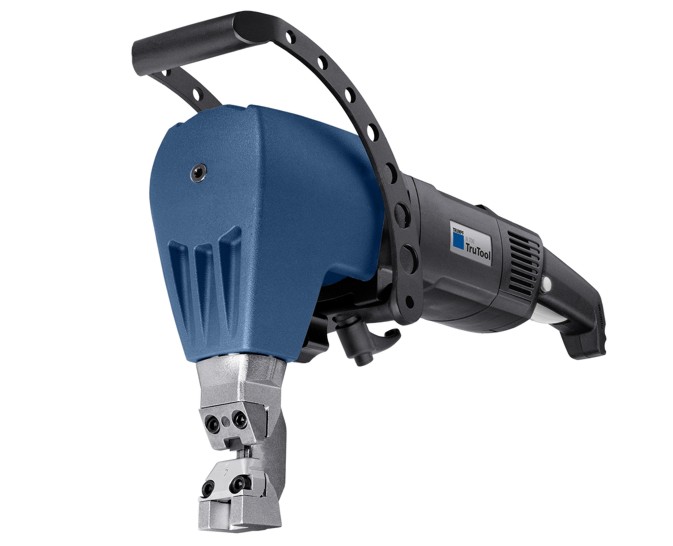 Description
As far back as 1934, TRUMPF began manufacturing power tools for workmen on building sites and in job shops.
Today, the TRUMPF Group employes more than 8,000 people in 26 countries and is a world leading manufacturer of production technology equipment - but we have stayed true to our roots:
We continue to produce innovative tools for cutting, joining and beveling sheet metal in many industries. All machines are "made in Switzerland".
Description
TRUMPF Portable Nibblers
Since 1934 TRUMPF have been providing 'the power tools of choice' to compliment the metal fabricating business. TRUMPF power tools deliver clean edges, bevelling and spark free cutting.With capacites from .060" - .375, TRUMPF has the right tool for the job. TRUMPF have also developed the worlds only hand held nibbler able to cut .375" mild steel.