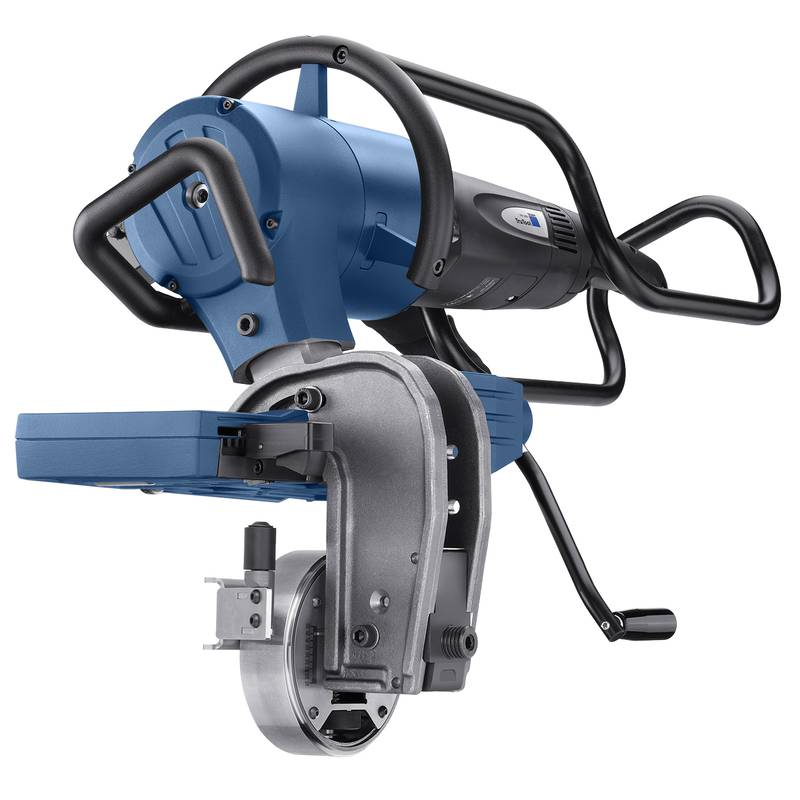 Description
As far back as 1934, TRUMPF began manufacturing power tools for workmen on building sites and in job shops.
Today, the TRUMPF Group employes more than 8,000 people in 26 countries and is a world leading manufacturer of production technology equipment - but we have stayed true to our roots:
We continue to produce innovative tools for cutting, joining and beveling sheet metal in many industries. All machines are "made in Switzerland".
Description
TRUMPF Portable Bevelers
TRUMPF's TKF beveler series, a compact machine for portable and stationary weld preparation.
The TRUMPF Beveler can be used wherever you make K-, V-, X- and Y-shaped bevel preparations.
With the TruTool TKF 1500 you can set the beveling angle progressively between 20° and 55°.
The new TruTool TKF 2000 beveller is the first beveller that can produce bevelled lengths up to .750" in steel and aluminum in one work step.
Process bevels not only on sleet plate but also pipes.
Bevel size and sheet thickness are set without tools and very simply.